The #1 Choice for Bed Bug Removal in Bucks & Montgomery County, PA.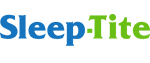 Fast + Free
Inspection
Need to get rid of bed bugs, FAST? Fill out the form to get your FREE Bed Bug Inspection by a qualified Sleep-Tite Professional.
Your information is secure and will not be shared with anyone else, we promise.
Your Service is 100% Guaranteed – Or We Come Back for FREE!