How to Prevent Bed Bugs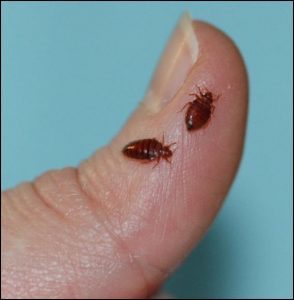 Bed bugs pose a major health and comfort issue to every household throughout North America, so it's no surprise people want to prevent bed bugs. Since bed bugs require a safe, temperate environment to flourish, there are numerous places in every home that offer perfect reproduction conditions.
Bed bugs are evasive and tend to hide in slim, unreachable cracks and crevices. Put simply, wherever you can slip a credit card into is likely to be an excellent hiding place for bed bugs. It's also crucial to keep in mind, despite their name, bed bugs aren't exclusively found on beds and mattresses.
They are happy to take shelter in just about any place that provides the conditions necessary for them to comfortably survive. Astonishingly, some bed bugs can live for more than 12 months without food!
Understanding exactly what bed bugs do, the way they travel, and where they congregate can prevent pest infestations which are typically expensive problems to remedy.
So How Can You Prevent Bed Bugs?
First, you've got to know your enemy. Bed bugs are natural born hitchhikers, and the majority of prevention methods work mainly to impair their ability to migrate from an infestation to your happy home. After reading this list, you'll be better educated on how to prevent bed bug infestations from ever occurring in the first place!
Here are some simple measures which are you can take to help avoid and prevent a bed bug infestation in your house:
1. Immediately Inspect your Hotel Room's Luggage Rack
This is a key factor when looking to prevent bed bug infestations. Bed bugs are smart, and luggage racks can become contaminated, spreading infestations to your things and back home with you – much worse than your typical tacky souvenir. Here's a tip: when you initially examine the space, leave your luggage and bags in the bathtub where they're not likely to grab pests.
2. Always Check Secondhand Products BEFORE Buying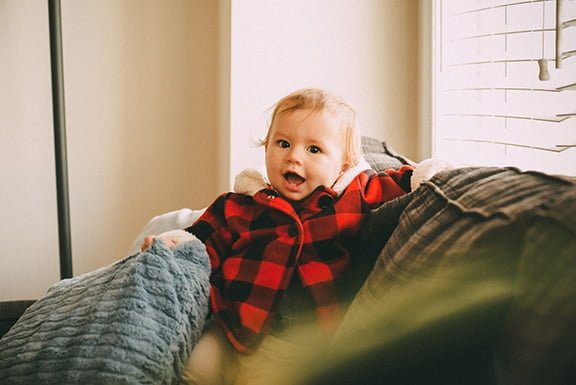 To prevent bed bugs, be diligent and check all secondhand furnishings, clothing, books, or other items for any signs of bed bug infestation before bringing them into your home. Pre-owned products, including supposedly "safe" items like electronic devices, quite often are perfect hiding spots for bed bugs.
Regardless if something "looks clean", you ought to perform basic checks to virtually any susceptible products you anticipate bringing into the house.
Check out all electronic devices before buying. Products like stereos, televisions, computers, remotes, and game consoles have ports and vents where bed bugs often conceal themselves.
3. Use Protective Covers on Mattresses & Box Springs
The bed bug protective cover is often the easiest and smartest option to protect you, as well as your mattress and bed linens from bed bugs. These covers create an impenetrable, bite-proof material barrier against bed bugs – they even repel dirt, animal dander, and other allergens!
The cover's light color makes preventing bed bugs simpler by making the pests easier to see before they become a larger problem. When shopping, make sure to buy high-quality covers to resist tearing and frayed seams. Inspect the bed bug cover frequently for holes or damage, which will allow bed bugs to enter or escape.
4. Reduce Mess & De-Clutter Your Home
Want to prevent bed bugs? Make sure you tidy up your mess! The greater amount of clutter you have , the harder it will likely be to completely eradicate an infestation.
Begin by eliminating mess up against the walls, since these areas are especially appealing as hiding spots for bed bugs. Dispose of anything you no longer need, and deep clean areas you've been neglecting – the bed bugs won't neglect those areas!
5. Vacuum Your Home Regularly to Prevent Bed Bugs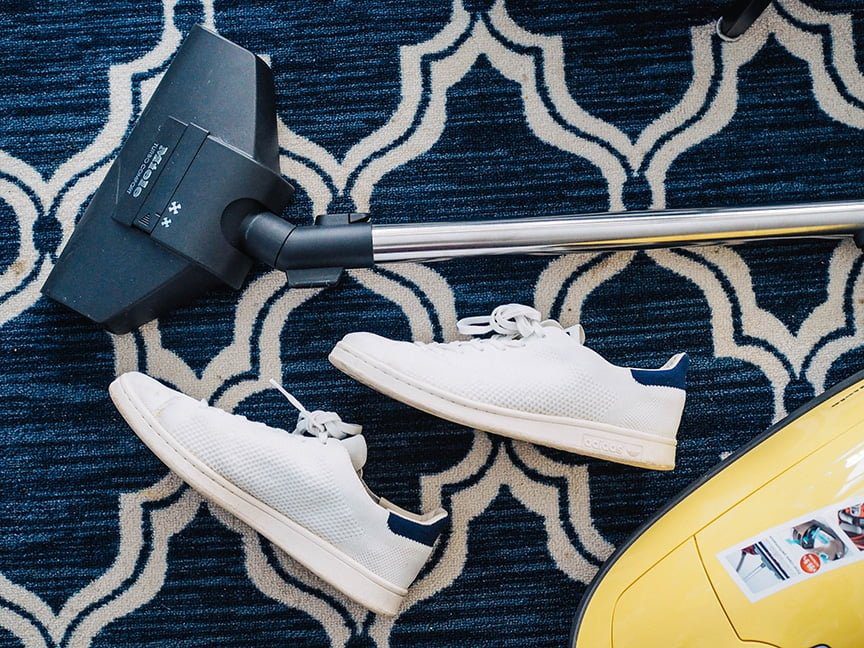 As we discussed before, Bed Bugs are not just present in and around the bed. They also tend to hide inside your carpeting, so it's vital that you deep clean your carpets and rugs to make sure all bed bugs are eradicated.
To prevent bed bugs, you should vacuum all mattresses, box springs, and floors (especially in the corners where the flooring and walls meet). This alone could extinguish a sleep bug infestation before it gets out of control.
Once you've vacuumed the floors, empty the vacuum canister in sealed trash can, and take the bag outside directly to your street garbage can or dumpster. Sealing the bag can stop the bed bugs from escaping back to your house, preventing the bed bugs from re-infesting the premises.
6. Be Extra Careful at Public Laundromats!
To prevent bed bugs for yourself and others, seal up your clothes before you leave your home for the laundromat in plastic bags. If you already have a bed bug infestation, bring another set of bags for the ride home and dispose of the old bags properly. When your clothes are clean and dry, take them out of the drier and put them directly in the bags to fold or hang at home.
7. If You Share a Home, Keep Things Separate
To prevent bed bugs, start by protecting your power outlets! Bed bugs utilize these outlets to hide and evade extermination. They climb into the socket holes and conceal themselves within the outlet until it's safe to leave and go somewhere else. In situations of serious infestations, bed bugs can travel through walls via electrical outlets, efficiently distributing the infestation with other parts of your home or apartment complex.
Next, set up door sweeps on each room to prevent access to hallways or adjacent rooms where the infestation can spread rapidly.
Sealing cracks and crevices around baseboards, light sockets, etc., to discourage motion through wall surface voids.
8. When Relocating, Avoid Moving Blankets
To prevent a bed bug infestation at your new home or office, avoid making use of the trucking company's moving blankets, and make use of your own instead. The moving company's blankets may very well not have been washed recently (or at all) and might be infested with bed bugs from a previous customer's possessions.
9. Store Your Clothing in Vacuum-Sealed Bags
This is extremely important in preventing bed bugs from coming home with you when you're traveling. Since bed bugs are most often acquired from resorts & hotels, keep your clothes safe and out of reach. Purchase standard vacuum-sealed bags and store your garments in these airtight bags whenever traveling. This method makes your possessions less vulnerable to bed bugs and other pests, and ultimately helps you avoid taking hose pesky bed bugs back home with you.
10. Seal & Secure Your Home from Bed Bugs
Just like preventing other unwanted intruders, it's best to make sure you've made your home secure and hard to infiltrate.
To prevent bed bug access into your property, repair or use silicone caulk on cracks in both the interior & exterior of the structure. While assessing possible entry points, keep in mind: any opening that may fit a credit card can very well be the perfect hiding spot for bed bugs.
11. Get Professional Bed Bug Treatment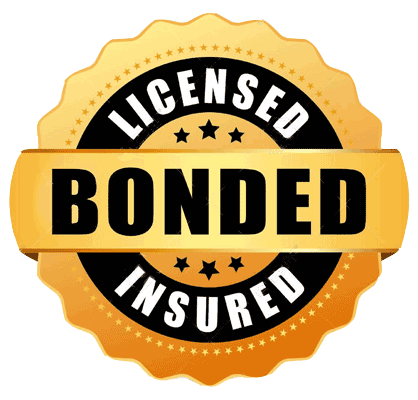 Preventing bed bugs starts using the understanding and familiarity with how exactly to spot and eliminate conditions which encourage infestation. Despite their name, bed bugs can infest and breed in every element of your house. As they are generally present in bedding, mattresses, box springs, and bed frames, it is critical to monitor your entire house to properly avoid bed bug infestations.
Eradicating bed bugs from your house can easily become a pricey and time-consuming endeavor since the probability of a re-infestation increases in the event that bed bugs aren't totally eradicated the very first time. If you follow the above tips for preventing bed bugs, you can quite simply stop your household and visitors from getting bed bugs.
Don't risk your comfort & security – it's very possible that you might never be in a position to destroy a bed bug infestation without professional assistance. Experts, like Sleep-Tite, have already been protecting homes and families from infestations like these for several years. Qualified bed bug removal businesses can make sure that the bed bugs are eliminated entirely, and prevent bed bugs from coming back.
If you're currently coping with a bed bug infestation, you don't need to fight the issue alone. Dealing with bed bugs is actually quite a complex procedure, and often just cannot be resolved by natural home remedies alone. A specialized bed bug exterminator will properly, professionally – and most importantly – completely eradicate bed bugs from your home, while minimizing the space's downtime, environmental impact, and health concerns.
Get Help Now: Dealing with a severe bed bug infestation? Contact your local pest professionals to get rid of bed bugs once and for all. Sleep-Tite offers Free Inspections to help you identify the source(s) of your infestation and implement results-oriented bed bug extermination methods.